Who We Are:
We are community leaders who are passionate in strengthening our values-based network so that we can effectively lead at every level of the community. Miami's Next Leaders is organized by alumni of New Leaders Council Miami. We are an independent, alumni-led organization dedicated to continually creating a better Miami.
Our Team: Board of Directors
Officers
Diana Mendez, serves as the President of the Board of Directors of Next Leaders, Inc. Diana is a government affairs attorney with Llorente and Heckler, P.A., where she counsels clients through all phases of the government procurement process including minority and disadvantaged business enterprise certification, contract negotiation, and bid protest litigation. Originally from Colombia, Diana moved to Miami in 1999. She received her B.A. in Economics and International Relations, magna cum laude, in 2006 from Florida International University. In 2010, she received her J.D., cum laude, from the American University, Washington College of Law, and a M.A. in International Affairs from American University's School of International Service. During her years as a law student, Diana was also a dean's fellow at the Academy on Human Rights and Humanitarian Law and an editor for the Modern American, a scholarly publication dedicated to discussing the legal issues affecting minorities in America.
Mileyka Burgos, Vice President
Mileyka Burgos is a Dominican-American young activist living in Miami, Florida. Currently, she is the Principal Consultant at MIB Consulting Services. Previously, she was a Senior Program Director at the YMCA of South Florida overseeing youth development programs, contracts and partnerships. She has dedicated much of her time to advocating for social justice in marginalized communities by establishing and assisting organizations focused on developing youth, empowering people, celebrating culture and advocating for communities to foster sustainability, identity and economic development. Ms. Burgos is the Vice President of Miami Next Leaders and a Board Member of Dade Heritage Trust, Allapattah Community Advisory Council, The Advocate Program and FIU Research Center for Minority Institutions. She is a 2016 University of South Florida Community Real Estate Development Fellow, 2017 Miami's New Leader's Council Fellow and recently minted 2018 Radical Partner's Leadership Lab Neighborhood Heroes Fellow. Since 2015, she has been the International Program Coordinator for Tour of Hope, a Miami-based initiative that provides book bags and supplies to children in remote areas of Dominican Republic and trailer parks in Miami Dade County. Mileyka holds a bachelor degree from the University of Miami in Communication and International Studies and a master degree in Performing Arts Management from Florida International University. She has been an active member of various non-profit organizations including: LULAC, Dominican American National Foundation, Educate Tomorrow, Casimiro Foundation, as well as the Miami Dade and Broward Public School Systems and the United Dominicans Association at the University of Miami, which she founded in 1999. Through these organizations she has mentored students, organized toy & food drives, provided scholarships and inspired others to reach their optimum potential.
Talita is passionate about social justice and community empowerment and development. Talita organized congregations and non-profits for three years around local issues in Miami-Dade County. As an organizer, she trained community leaders to advocate around the issues impacting them and to build relationships of mutual respect with public officials to drive change. Talita now works as a Business Analyst at International Business Machines (IBM) consulting state and local governments. Through her range of work in the non-profit and business communities, Talita has learned the value that each stakeholder plays in building a strong and sustainable community.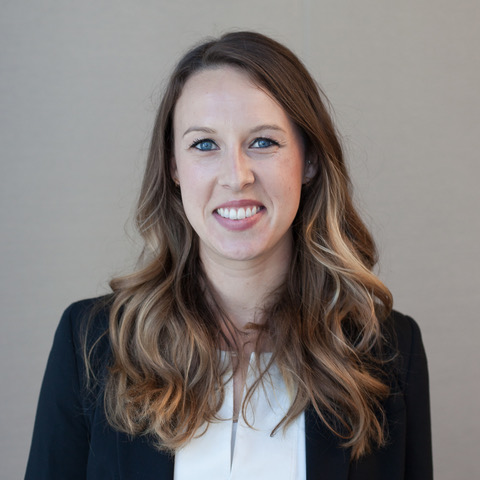 Sarah Emmons is a social impact professional with a focus on launching impactful initiatives that increase equity for all people. She serves as the Managing Director at Radical Partners, a social impact accelerator in Miami that invests in solutions to our region's most pressing challenges - such as housing affordability, public transit, and inclusivity - through leadership development and community engagement. In this role, Sarah designs and oversees implementation of massive community engagements (such as 100 Great Ideas and 10 Days of Connection) and leadership development initiatives (such as Leadership Lab and Social Entrepreneurship Bootcamp). Sarah is also the Chair of the Board of Directors for P.S. 305, an education advocacy non-profit that works with parents and teachers to improve Miami's schools. Sarah began her career as a high school mathematics teacher and Teach for America corps member in Tulsa, Oklahoma and has since worked as a Mayoral Fellow in the Chicago Mayor's Office and as a Research Manager at the University of Chicago Crime Lab and Education Lab. Sarah earned a B.A. in Economics from Middlebury College and a Master's in Public Policy from the University of Chicago. In her free time, Sarah enjoys traveling, telling bad jokes, and cuddling with her lazy French Bulldog, Lucy.
Members-at-Large
Ilyana Albarran
Kilan Ashad-Bishop
Ron Bilbao
Johanna Cervone
Gia Gamboa
Matt Haber
Richard Lamondin
Daniel Palugyai
Faudlin Pierre
Julia Seifer-Smith